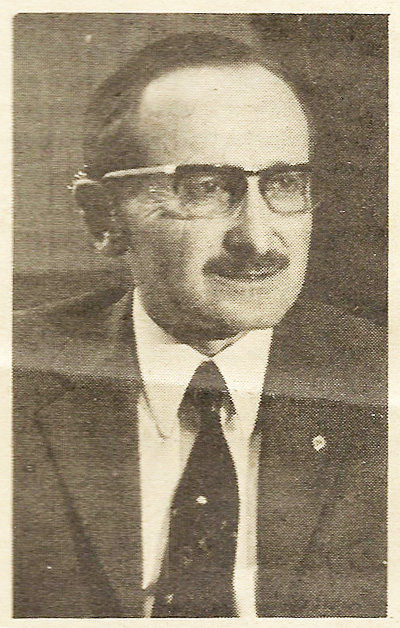 Founder Guillermo Gabelsberger
A company with history
In 1948 Argentina was one of the richest countries on earth and had a welfare level comparable to that of Canada and Australia. At that time the economy was mainly based on agriculture and livestock.
That is why it was a very brave and timely step on the part of Don Guillermo when on June 7, 1948 he founded GMO. Gabelsberger & CIA S.A. dedicated to represent the most prestigious factories of machine tools, equipment and industrial facilities.
In Argentina, industrialization had its beginnings in 1950 and the market leader Guillermo Gabelsberger played a very important role, which allowed him to participate decisively in the industrialization of Argentina, cooperating in most of the important industrial projects.
Our traditional company supplies high-tech machine tools, systems and equipment.
Thus, a tradition started more than 70 years ago, having as a strategic premise customer satisfaction, delivering equipment and services of the highest quality, always offering maximum reliability. Since the success of our customers is our main objective.
Company Philosophy:
Our decades of experience will bring you decisive advantages. We are your competent and reliable partner, we seek to establish strong and lasting relationships with our customers. This approach is based on the robustness and high technology of the machines and equipment we sell. But even more in our complete pre and post-sale service of the highest quality. Since in addition to offering a machine, equipment or turnkey project, we offer a technical service for installation, commissioning, operator training, maintenance, or scheduled preventive technical service.